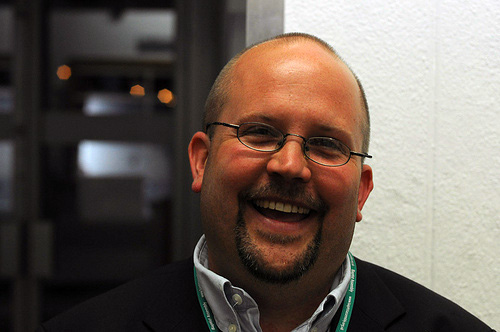 It's the first day of this year's Baptist Assembly in London, and Chris Duffet will be taking over as Baptist Union President this weekend.
It seems like a good time to mention our plans for the WEBA leg of Chris's
Big Hearted Tour
. Chris will be visiting this region between the 12th and the 15th October 2012. A Street Evangelist and Artist, Chris has an exceptionally big heart for sharing God's love with everyone around, and this will be the focus of the tour.
There will be something for everyone during the long weekend:
Pastoral Leaders (that's Ministers and those who do similar jobs) will be meeting with Chris on Friday 12th October.
Everyone else (that's
you
, if you're not a minister!) is invited to join him for a day we will probably call
Big Hearted Living
on Saturday 13th October.
There will also be a special event for youth on
Sunday 14th October.
Full details, including other local events, will be published soon, but for now you might like to get a feel for Chris's ministry by reading this article from Christian.co.uk, which was reposted on Chris's excellent blog,
Be the Light
:
http://duffett.wordpress.com/2012/04/14/interview-from-christian-co-uk/